In September 2018 we had the amazing chance to hold the Skeletal Anchorage Master Class, driven by true performers in their area of expertise. It was an academic, practical and clinical teaching for our participants who had the unique opportunity to see live, in office, the application of mini-implants, documentation of the case and direct bonding of fixed appliance.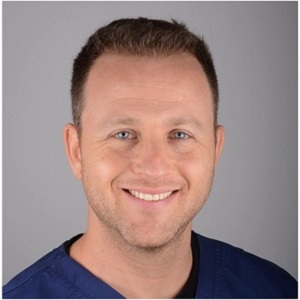 Doctor Friedländer is a graduate in dentistry from the University of Barcelona and holds a master's degree in orthodontics. He and his team remain constantly at the cutting edge of orthodontics, practicing the most advanced techniques.
• Degree in Dentistry from the University of Barcelona.
• Master in Orthodontics from the University of Barcelona.
• Advanced Studies Diploma from the University of Barcelona.
• Member of the College of Dentists and Stomatologists of Catalonia with nº 4978.
• Professor of interceptive orthodontics and orthopedics in the Master of Pediatric Dentistry at the International University of Catalonia.
• Certification Course of Incognito® Lingual Orthodontics.
• Invisalign® certification course.
• Various courses in Lingual Orthodontics, Microtuncles, Orthognathic Surgery, etc.
• Member of the Spanish Society of Orthodontics (SEDO)
He talked us through:
1.Introduction to Skeletal Anchorage (SA)
2.How to choose your TAD based on evidence
3.Clasification of anchorage with SA
4.Importance of vertical control
5.Sagital movements with SA
6.Vertical movements with SA
7.Transversal movements with SA
8.Diagnostics and implementation of our philosophy
Dr. Johhny Barbur is now practicing exclusively orthodontics in his private clinic, being also present as  a colaborator at the University of Medicine and Pharmacy, Cluj Napoca.
He is also a lecturer, being present in Europe and South America, focused on complete diagnosis, TMJ, multidisciplinary planning, integrating DSD, prosthetics and surgery.
He is a member of the World Asociation of Orthodontics, American Asociation of Orthodontics and the Romanian asociation of orthodontics.
Dr. Barbur has attended many certification courses in orthodontics , oclussion,TMJ , orthognatic surgery and prostetics, all over the world.
Dr. Barbur has presented information about:
Orthodontic Anchorage Plates:
When? Why ? Where? – case selection
How? – Biomechanics – transvers, sagital and vertical
Tips and tricks
Dont's
Dr. Roxana Rugina has graduated from the Faculty of Dentistry, University of Medicine and Pharmacy "Victor Babeș" Timișoara. After graduating she focused on orthodontics and continued her postgraduate studies in this field receiving the title of Specialist in Orthodontics. She works in the private sector, in a multidisciplinary group focusing on complex interdisciplinary cases, skeletal anchorage and segmental orthodontics. Establishing the correct diagnosis, face driven orthodontics and excellent team work are the main focus of her daily practice.
Dr. Roxana Rugina has talked about:
THE CONCEPT OF SEGMENTAL ORTHODONTICS
Clinical Application in Pre-prosthetic cases
Biomechanics: the active and the reactive unit
Planning and creating the Appliance Design
Treatment Protocol and Considerations
Dr. Ionut Manaloiu is a DDS since 2006, MD since 2011, graduating from University of Medicine and Pharmacy "I. Hațieganu" Cluj-Napoca
Oral and maxillofacial surgery specialist since 2012, with extensive background in facial trauma
Current focus on advanced implantology and reconstruction
Member of the European Association for Cranio Maxillofacial Surgery and International Team for Implantology
Lectures on 3D imaging and implantology
Gains energy and motivation from satisfied patients and consistent results, advocates surgery as an essential component of multidisciplinary cases
Dr. Manaloiu talked about:
SURGICAL KEYPOINTS FOR ORTHODONTICAL ANCHORAGE PLATES -which , where and how:
Plate choice
Anatomy orientation
Surgical approach, plate shaping
Maintenance, complications