SynergyO Academy brings you the
theoretical and hands-on

course of the well-known

Prof. Dr. Mariano Rocabado.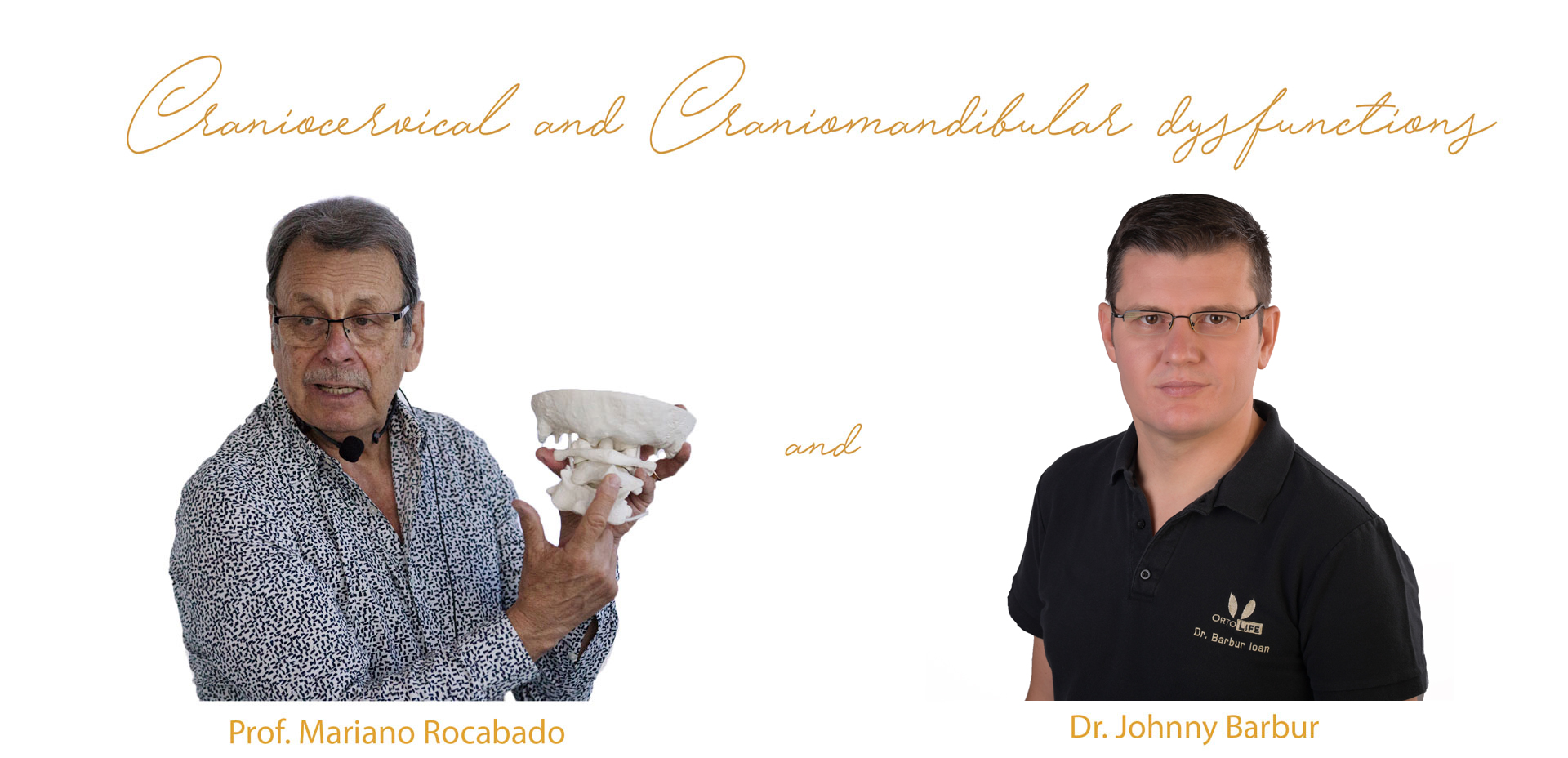 Reccommended to orthodontists, dentists, maxillofacial surgeons, rehabilitation physicians, physiotherapists – 20 seats available for specialists.
We have the pleasure to be a part of this next course, that will consist of several Sessions:
Craniocervical and craniomandibular dysfunctions – Diagnosis and approach to treating temporomandibular joint.
We'll have a 10-day workshop divided in 2 big Sessions. 
Price
Early Bird Package

4900€ + TVA

(30th of June 2023)
Normal Price: 6000€ + TVA
Save the dates
1st Session: 

12th – 16th of September 2023

2nd Session:

28th November – 2nd of December 2023
Location: SynergyO Academy, Andrei Muresanu 8 Street, Cluj-Napoca, Romania.
For further details and registrations please contact us at contact@synergyoacademy.com
Craniocervical mandibular and temporomandibular joint connection occiput (C0) / Atals (C1) – AXIS (C2)
Craniomandibular (50%) and craniovertebral (50%) congruent centric relation concept
Joint and occlusal dusfunction diagnosis and etiologic causes
High Resolution Tomography Rocabado Protocol
Trigeminal Cervical Nucleous
Dr. Rocabado's Synovial Temporomandibular joint pain map
Joint Intracapsular Progression
Musculoskeletal and orthopedic therapeutic approach introduction
Synovial Temporomandibular Joint
Joint and Disc Pathology
Introduction to intracapsular Disc Pathologies: Condilar Disc Subluxation, Disc Temporal Subluxation
Parafunction and facial craniovertebral pain
Progression of joint degenerative pathology
Orthopeadic Manual Physical Therapy in cranio-vertebral-mandibular dysfunctions: Trigemino Cervical Nucleous
Joint musculo-skeletal approach to treatment. Prepare joints for treatment orthopaedic
Orthopaedic manual therapy in joint pathology. Joint distraction.
Dr. Rocabado's Roll Back Technique for Disc Reduction
Initial Approach to treatment of Atlas – Axis and C3
Soft and Myofascial Tissues
Muscular Pathology and Synovial TMJ (STMJ)
Craniofacial pain of cervical spine origin
Cranio Vertebral column therapeutic techniques for treatment of Cranio Mandibular and Headaches of Cervical origin
Mioaponeurosis miofascial pain
Importance of the soft tissues and their influence in the stability and instability of the cervical column and occlusal craniomandibular system
Dr. Rocabado's interfibrilar Counter irritative musculoskeletal stimulation (EICMER), Clinical cases. Intramuscular Technique demonstration.
Disautonomy
Revision of relevant scientific statements (for home review)
Discussion of atypical situations
Case Studies
Integration of contents
Facial asymmetry and cervical column High Resolution Tomography
Clinical Cases
Craniomandibular and craniocervical postural equilibrium
Static atlas and Axis syndrome
Clasification of functional disorders of the temporomandibular sinovial joint. Static or Immobile Disc
Imaging: High Resolusion Tomography, MRI and Joint Dynamics
Orthognatic Surgey: Two case studies review
Planning and treatment of TMJ musculature from the dentist's point of view: classic and digital protocol.
Contact us if you want to hear more from us